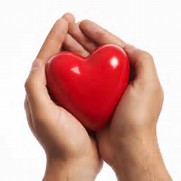 Time to show yourself a little love!
This month we do our best to celebrate lots of things and I believe that it is our way of making it through the dark months of winter. Groundhog day, Super Bowl, Valentine's day, Presidents' Day, Mardi Gras...everything we do is designed to get us out of the winter doldrums and force us up from the cozy couch! I like to go with the idea that February is really about LOVE! We love a party, we love our teams, we love our country, we love our "sweeties" and friends!
How about taking a little time to love YOURSELF this month?
Love yourself with an adjustment to boost your immune system (several studies have shown that regular adjustments raise the healthy immune markers in the blood);
Love yourself with a new set of orthotics to balance that low back and relieve stressed out feet (studies show a 40% improvement in low back pain with

custom made Foot Levelers orthotics

);
Love yourself with a Free Immune System check up here in our office on February 27, 2018! We are offering our patients and their family and friends the opportunity to receive a

free 4 part immune system checkup

with nutritionist Jane McNeil. It takes 1/2 hour and is a $75 value. Space is limited, so call the office 201-525-0707 to reserve your time between 11 am and 7 pm.
Debi, Joan or Jolanta can make an appointment at a convenient time in our schedule.
All the best and see you soon!
Carmel-Ann